SpermCheck Vasectomy Test
Ensure you're no longer fertile with a post vasectomy sperm test at home.
Why SpermCheck Vasectomy for men?
A surprise pregnancy following vasectomy can happen, yet 50% of men who have the procedure never check their sperm count again. If you've had a vasectomy, urologists recommend sperm tests after vasectomy at least twice following the procedure and once a year afterwards to ensure you are no longer fertile. The FDA-cleared vasectomy test kit from SpermCheck is an easy, at-home solution for post-vasectomy testing—no waiting room required.
As many as 1 in 100 vasectomies may fail to prevent pregnancy within 5 years of the procedure. Don't guess about sperm count—know for sure with this easy vasectomy test kit that includes two (2) tests! It's fast, accurate, and convenient… Plus, it's FSA- and HSA-eligible.
Post-vasectomy testing for sperm count in the privacy of home.
Testing is the Key to Preventing Pregnancy after Vasectomy
The SpermCheck Vasectomy Test Kit contains everything you need to perform two (2) tests. Follow your clinician's instructions about how long to wait after your vasectomy before performing the sperm count tests. The usual recommendation is to perform two (2) tests within 2-4 months following the procedure, and then once a year thereafter.
The results of both tests should be negative. If there are not both negative, then test again with another SpermCheck Vasectomy Kit until you receive two (2) consecutive negative results.
$64.99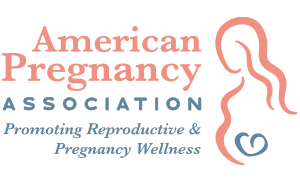 Recommended by the American Pregnancy Association

Since 2010, consumers and healthcare providers have trusted SpermCheck Vasectomy for accurate and convenient post-procedure testing in the comfort and privacy of home. We are proud to be recommended by the American Pregnancy Foundation.
Q: What is SpermCheck Vasectomy?
A: SpermCheck Vasectomy is a home-screening test to detect sperm in semen following a vasectomy and it can also be used yearly to verify ongoing sterility. It's a simple test that quickly lets you know when your post-procedure sperm count has dropped to a very low level, indicating a successful vasectomy. No matter the result of your sperm-count test, it's important to have a discussion with your urologist before discontinuing birth control. 
Q: Is this an accurate home test for post-vasectomy sperm count?
A: Yes, this is an accurate and proven home test for post-vasectomy sperm count. SpermCheck measures the levels of SP-10, a protein only present in the head of a sperm. Using lateral-flow immunoassay (similar to a home pregnancy test), results indicate either a high (>250,000 sperm/milliliter) or low (<250,000 sperm/milliliter) sperm count. 
Q: How often do I need to test sperm count following vasectomy?
A: Urologists recommend testing sperm at least twice following a vasectomy procedure: generally at 60 days and then again at 90 days, to ensure sperm levels have dropped to a low level. Be sure to follow your urologist's specific recommendations. 
Q: I'm trying to help my partner get pregnant and want to check my sperm count. Is this test right for me?
Have questions or need assistance? Contact our team.
DNA Technology Park
1 DDC Way
Fairfield, OH 45014