Prenatal Paternity Test
Get answers before your baby is born.
Payment Plans Available
Can I get a paternity test while I'm pregnant?
Yes! The Certainty non-invasive prenatal paternity test helps you find out who the father is before your baby is born, as early as 7 weeks into your pregnancy!
The Certainty Prenatal Paternity Test
Available through DNA Diagnostics Center (DDC)—a world leader in DNA testing—this prenatal test can help answer your paternity questions when they start. You'll receive results you can trust because the truth matters. DDC can product an accurate probability of paternity as early as 7 weeks.
As early as 7 Weeks
The earliest DNA paternity test available.
Results in 3 Business Days
When you choose the expedited shipping option.*
Get started for just $599 down
Choose our payment plan option or pay in full upfront for a discounted rate. 
Baby's Gender included FREE
Mothers can learn their baby's gender in the results for free.
*Additional fee for expedited 3-day shipping; standard results typically provided within 7 days from date the sample arrives at lab; standard samples only
DNA Expertise You Can Trust
First and only test accredited by the Association for the Advancement of Blood & Biotherapies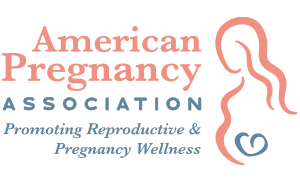 The only test endorsed by the American Pregnancy Association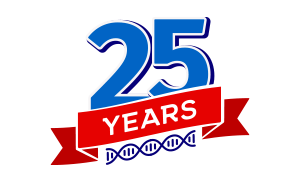 Over 25 years of experience in DNA relationship testing
The Most Accredited DNA Test Lab in the World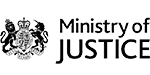 Accreditations apply to Legal DNA tests under scope
How It Works
We make it easy by managing the entire process for you with flexible options to meet your needs. Our DNA specialists are available to help at any point in the process.
Call for FREE Consultation
Have DNA Sample Collected
Get Results in as little as 3-7 days*
Q: What is a non-invasive prenatal paternity test?
A: A non-invasive prenatal paternity test determines who the father is before the baby is born. While the mom is pregnant, the DNA profile of the baby is determined from free-floating fetal cells found in the mom's blood sample. The baby's profile is compared to the DNA profile of the man tested—his DNA is collected by a simple mouth swab. In situations where a mouth swab is not available, we can also process other samples including fingernail clippings, cigarette butts, ear swabs, etc. for the potential father. A report is then generated to show if the man tested is or is not the biological father.
Q: How does a prenatal paternity test work?
A: A prenatal paternity test uses cell-free DNA from the developing fetus floats freely in the bloodstream of the pregnant mother. This DNA can be found as early as the 7th week of pregnancy. With our exclusive technology that has been published in Genetics in Medicine, DDC develops a DNA profile of the fetus's DNA and compares the profile to the DNA profile of the possible father.
Q: How much does a prenatal paternity test cost?
A: The CertaintyTM Prenatal Paternity Test is available starting at $155 per month with our Affirm financing partnership. The cost of the test varies depending on the number of tested parties, speed of turnaround required (we can process your samples in as little as 3 days), and type of sample provided for the potential father(s). Please call our knowledgeable DNA specialists to learn more and get started.
Q: What does "non-invasive" mean?
A: "Non-invasive" means there is no need to intrude in the baby's safe environment to test for paternity. Instead, we collect only a blood sample from the mom's arm, and a cheek-swab sample from the father.
Q: Will a previous pregnancy affect the outcome of a test?
A: No, a previous pregnancy will not affect the outcome of a non-invasive prenatal paternity test.
Q:Is there a difference between the DNA Diagnostics Center laboratory and other labs?
A: Yes, there are many differences. Here are the Top 3:
Patient Care: Our prenatal specialists have an average of 10+ years' experience and guide you through testing and are available to answer questions every step of the way.
Testing Accuracy: DDC maintains seven (7) laboratory accreditations, reflecting our commitment to quality and accuracy. Including the Gold Standard: AABB accreditation.
Full-Circle Test Management: DDC does not farm out our testing or our services. All stages of testing happen here in our state-of-the-art lab, so we have complete control over the quality of testing and services provided.
Is the Certainty Prenatal Paternity Test report court-admissible?
Our prenatal paternity test follows a strict chain-of-custody process with the DNA sample collection witnessed, giving you legal, court-admissible paternity test results. Some people choose to collect the possible father's DNA sample at home with just a cheek swab, but there are important differences in the test reports.
How are DNA samples collected?
Prenatal paternity test DNA samples typically include a blood draw from the mother and a cheek swab from the possible father. We've recently added the capability to test several alternate DNA samples types for the possible father.
Possible Father: Cheek Swab
Restrictions for Paternity Testing While Pregnant:
A woman must be at least 7 weeks pregnant to test

A prenatal paternity test cannot be performed for a woman expecting twins or multiples

We cannot perform testing with two possible fathers who share a close biological relationship
Have questions or need assistance? Contact our team.
DNA Technology Park
1 DDC Way
Fairfield, OH 45014