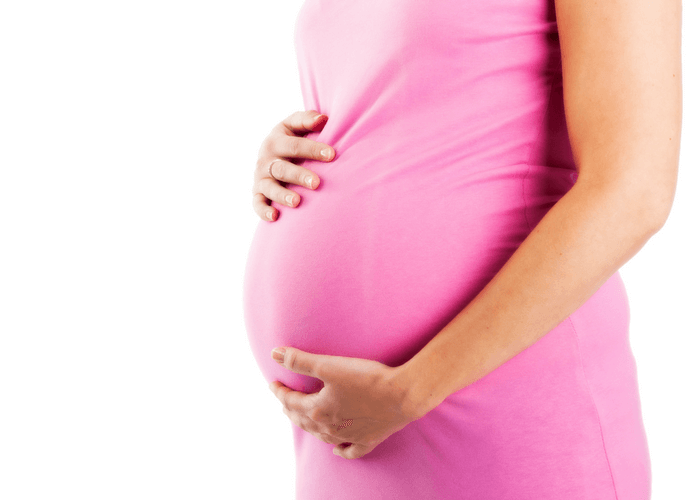 Many new parents who have questions about paternity don't want to wait till after the baby's born to do at-home paternity testing. There are many reasons why it's a good idea to do prenatal paternity testing, and the process is actually quite simple from beginning to end. Even though DNA testing of all types has become mainstream, there are still some myths remaining about prenatal paternity testing. Let's debunk the five most common ones.
MYTH #1: It Puts the Mother and/or Pregnancy at Risk
Before DNA prenatal paternity testing became the go-to test for paternity testing while pregnant, it's true that some choices for testing could put the baby at risk. Collecting the baby's DNA via amniocentesis, for example, is invasive and poses a slight risk for miscarriage. The same risk is present when doing a CVS (Chorionic Villus Sampling). Most doctors will not perform either of these procedures for paternity answers alone, and the tests are extremely expensive.
A Non-Invasive Prenatal Paternity Test presents absolutely no risk to either the mother or the unborn child.
MYTH #2: It's Not Really Accurate
The test performed at DDC examines 2,688 SNP (Single Nucleotide Polymorphisms) markers in the DNA to develop the data used to calculate whether or not the man being tested in the biological father of the fetus. If a man is the biological father, then probability of paternity percentages of 99% or higher can be expected. The technology has become so accurate that results of prenatal paternity testing from an accredited lab like DDC's are accepted in a court of law.
Results are so accurate that a follow-up paternity test following the birth of the baby is not required.
MYTH #3: I Have to Wait Until Late in the Pregnancy to Test
With DNA prenatal paternity testing, free-floating fetal DNA from the mother's plasma is analyzed and compared to the mother's DNA profile. A woman used to have to wait until the 13th week of pregnancy to be tested, so that there was enough free-floating fetal DNA to establish the baby's profile. Fortunately, that's no longer true.
With today's next-generation technology, this test can be performed as early as 8 weeks into the pregnancy.
MYTH #4: All Labs That Do This Testing are the Same
Absolutely not true! Although there are many low-cost labs out there who claim to provide accurate results, it's wise to do some comparison-shopping. The DDC test is the only one on the market that has been validated and published. Check to make sure any lab you're considering is fully accredited by AABB and other accrediting agencies. If that info isn't on the company's website, beware! The lab being accredited is only part of the equation. The court-admissible DDC prenatal paternity DNA test itself is the first and only one to be AABB-accredited. This means that only the DDC test maintains the AABB's strict standards of accountability for prenatal DNA paternity testing, including analysis, PhD review, and documentation. That is a very big deal. Why trust such an important test to anyone else?
DDC analysis and testing processes set the gold standard in the industry for prenatal paternity testing.
MYTH #5: I Won't Be Able to Afford It
When it comes to prenatal paternity testing, you really do get what you pay for. There are relatively "cheap" tests on the market, but they may be performed by labs that aren't fully accredited or that include a "follow-up" post-paternity test to confirm results from the prenatal one. Prenatal testing does cost more than a postnatal test because of the more extensive analysis required to obtain conclusive results.
A quality lab offers payment plans to help make testing affordable.
Final Thoughts about a Prenatal Paternity Testing
Now that the most common myths have been debunked, hopefully your mind has been put at ease about the testing experience from beginning to end. Just be sure to choose a highly-accredited and respected paternity testing lab with years of experience and the best reputation in the industry. We understand this can be a difficult and stressful time, so our team of prenatal experts are caring, confidential, and knowledgeable. Feeling like your test is in good hands is priceless.
Call us at

800-929-0847

: We're here to help.
Do you have questions or comments about prenatal paternity testing? Share in the comments and we'll answer.