Non-Invasive Prenatal Testing
Get answers before your baby is born.
Payment Plans Available
Can I get a paternity test while I'm pregnant?
Yes! If you've discovered you're expecting and are left with the question of paternity, the Certainty Non-Invasive Paternity Test can help you find out who the father is before your baby is born—as early as 7 weeks into your pregnancy! 
 Benefits of the Non-Invasive Prenatal Paternity Test
It helps answer paternity questions with just a small sample of blood from the mother and a cheek swab sample from the possible father. It's a completely non-invasive test, meaning it's safe for both the mother and baby.
As early as 7 Weeks
The earliest paternity test available.
Results in 3 Business Days
*when you choose the expedited shipping option.
Get started for just $299 down
Ask about our payment plan option, or pay in full upfront for a discounted rate.
Baby's Gender included FREE
Mother has option to include baby's gender in results.
*Additional fee for expedited 3 day shipping. Standard results in 7 days from date sample arrives at lab. Standard samples only.
A World Leader in DNA Testing
The first and only test accredited by the AABB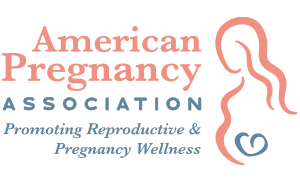 The ONLY prenatal test endorsed by the APA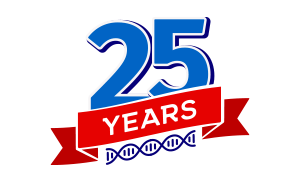 Over 25 years in DNA testing experience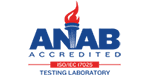 Accreditations apply to Legal DNA tests under scope.
How it Works
We make it easy by managing the entire process for you, with flexible options to meet your needs. Our DNA specialists are available to help at any point in the process.
Call for FREE Consultation
Have DNA Sample Collected
Get Results in as little as 3-7 days*
Restrictions for Paternity Testing While Pregnant:
A woman must be at least 7 weeks pregnant to test

A prenatal paternity test cannot be performed for a woman expecting twins or multiples

We cannot perform testing with two possible fathers who share a close biological relationship
Is the Certainty Prenatal Paternity Test Report Court-Admissible?
Our prenatal paternity test follows a strict chain-of-custody process, meaning DNA sample collection is witnessed, giving you legal, court-admissible paternity test results. Some people choose to collect the possible father's DNA sample at home, since only a cheek swap is needed. But there are important differences in the test report.
How are DNA Samples Collected?
Prenatal paternity test DNA samples typically include a blood draw from the mother, and a cheek swab from the possible father. And we've recently added a new capability that allows us to test several alternate DNA sample types for the possible father.
Possible Father: Cheek Swab