Local DNA Collection Facilities
Chances are, we're close to your neighborhood.  DDC has the largest network of collection facilities in America, so finding a convenient location and time for your DNA-collection appointment is easy.
Legal, prenatal, and immigration DNA-testing require participants to have their DNA-collection supervised by a certified third party, to ensure the right people are being tested. Collectors check IDs, take photographs of participants, handle samples and paperwork, and are responsible for sending the package express to our accredited lab in Cincinnati, Ohio.
We understand every situation is different. Do participants live in different cities? Do you want separate appointments? Would you rather collect DNA at home? Is one party incarcerated? We can help! Call to talk to one of our paternity experts who can answer all your questions, help you decide which test is best for you, and schedule an appointment for DNA-collection at a facility near you.  
The Most Accredited DNA Testing Lab in the World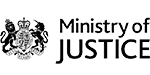 Accreditations apply to Legal DNA tests under scope
Frequently Asked Questions
How much does a DNA test cost?
This is the #1 question asked by our clients and the answer depends on how you need to use your results. Just want to know for peace of mind? Want to change a name on a birth certificate? Need to petition for child support? DDC has DNA testing experts ready to discuss your options. They have heard every possible situation, and can recommend the test that is best for your personal situation, and for your wallet.

What happens if we live in different locations?
No problem. We can send separate kits free of charge, even if the father and child live at different addresses.
What if I'm not sure about which paternity test to buy?
You're not alone—95% of our clients are buying their first DNA test and call for help from the team at DDC. Our DNA paternity-testing experts are happy to go over test options that tailored just for your situation. Call for a confidential consultation and we'll help you get the answers you need. 
Why Choose DDC?
DDC is the world's premier DNA paternity testing laboratory, with direct-from-the-lab DNA testing and services

DDC provides the highest-quality service, ensuring DNA-test accuracy as well as a great experience for our clients

Immediate results in your secure online account after testing is complete