In the heartland of America, thousands of DNA samples come to our highly-accredited lab in Ohio from across the United States and around the world. These samples undergo state-of-the-art DNA processing at our facility staffed with leading scientists in the field of genetic-identity testing.
Every year, we process and analyze over one million samples. DDC is the trusted lab for individuals seeking answers to relationship questions, government agencies, legal professionals, and healthcare practitioners. DDC is the choice for major media programs such Maury, Dr. Phil, and Paternity Court, and we also provide testing services for high-profile celebrity cases that require an added layer of security. Since 1995, the scientists at DDC have been generating timely, reliable, and confidential DNA- test results our customers can count on
DDC Dual Process™

DDC is the only company that runs every paternity DNA sample twice to ensure accurate results. When the samples arrive in our lab, we record their arrival and immediately divide the swabs into two groups. Independent teams then perform two separate tests. At each step, samples are tracked, identified, checked against our records, and a staff member signs off at each point. The AABB, a highly regarded accreditation organization, honored DDC with its Commendable Practice Award as the first lab to implement Dual Process for quality testing.
Accreditations

To ensure the validity of our testing methods, the competency of our scientists and technicians, and the accuracy of our results, DDC participates in several voluntary accreditation programs. These highly regarded compliance programs verify the reliability of our equipment, the qualifications of our laboratory staff, and the soundness of our testing methods and standard operating procedures.
The Most Accredited DNA Testing Lab in the World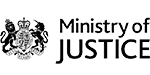 Accreditations apply to Legal DNA tests under scope
DDC seeks out and hires the best and brightest scientists who share our dedication to helping others by providing superior DNA results and analysis.
Our DNA experts have the depth of knowledge required to make scientifically-sound judgments for every case—even those with unexpected results that arise from genetic mutations or unusual biological relationships. Our lab team is highly trained and the company maintains an expertise in relationship and identity DNA testing that is unmatched on a global scale.
Chief Science Officer
As DDC's Chief Science Officer, Dr. Michael Baird has overseen millions of paternity tests since 2001 and was instrumental in developing today's NIPP used exclusively at DDC. He's also been the trusted expert for many high-profile cases, including the Anna Nicole Smith case in 2007 and the Prince paternity test in 2016.
Frequently Asked Questions

How much does a DNA test cost?
This is the #1 question asked by our clients and the answer depends on how you need to use your results. Just want to know for peace of mind? Want to change a name on a birth certificate? Need to petition for child support? DDC has DNA testing experts ready to discuss your options. They have heard every possible situation, and can recommend the test that is best for your personal situation, and for your wallet.

What happens if we live in different locations?
No problem. We can send separate kits free of charge, even if the father and child live at different addresses.
What if I'm not sure about which paternity test to buy?
You're not alone—95% of our clients are buying their first DNA test and call for help from the team at DDC. Our DNA paternity-testing experts are happy to go over test options that tailored just for your situation. Call for a confidential consultation and we'll help you get the answers you need. 
Why Choose DDC?
DDC is the world's premier DNA paternity testing laboratory, with direct-from-the-lab DNA testing and services

DDC provides the highest-quality service, ensuring DNA-test accuracy as well as a great experience for our clients

Immediate results in your secure online account after testing is complete