DNA Diagnostics Center (DDC) has multiple AABB-accredited facilities capable of processing immigration cases. The USCIS (United States Citizenship and Immigration Services) recommends DNA testing to prove biological relationships for many who have submitted form I-130 (or others).
Immigration DNA testing has proven to help expedite the immigration-application approval process.
DDC makes the DNA testing portion of the immigration process simple for our clients. Our specialized Immigration Team has worked with immigration agencies, embassies, petitioners, and beneficiaries around the world for more than 20 years, so you can trust us with this important step.
We provide DNA-testing results for:
Consular Report of Births Abroad
Paternity, Maternity, and Siblings
Immigration Visa Applications
How It Works:
1.WE TAKE CARE OF STARTING THE PROCESS FOR YOU:Once you receive paperwork from USCIS or other agency requesting DNA evidence of family relationship, it's time to get started. DDC asks you to send/fax a copy of the USCIS paperwork and provide contact info for all test participants
2. WE INITIATE DNA-COLLECTION ARRANGEMENTS:We handle communications with the foreign-country embassy or panel physician and send all documentation to them. They then arrange for DNA collection there while we make a DNA appointment for you here in the U.S.
3.VIEW RESULTS:Once all samples are received at DDC, a results report is generated in 2-9 working days. We then send the legally defensible (chain-of-custody) test results and a clear explanation of the results to the proper immigration authorities and the U.S. petitioner.
The Most Accredited DNA Testing Lab in the World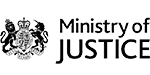 Accreditations apply to Legal DNA tests under scope
Frequently Asked Questions
How much does a DNA test cost?
This is the #1 question asked by our clients and the answer depends on how you need to use your results. Just want to know for peace of mind? Want to change a name on a birth certificate? Need to petition for child support? DDC has DNA testing experts ready to discuss your options. They have heard every possible situation, and can recommend the test that is best for your personal situation, and for your wallet.

What happens if we live in different locations?
No problem. We can send separate kits free of charge, even if the father and child live at different addresses.
What if I'm not sure about which paternity test to buy?
You're not alone—95% of our clients are buying their first DNA test and call for help from the team at DDC. Our DNA paternity-testing experts are happy to go over test options that tailored just for your situation. Call for a confidential consultation and we'll help you get the answers you need. 
Why Choose DDC?
DDC is the world's premier DNA paternity testing laboratory, with direct-from-the-lab DNA testing and services

DDC provides the highest-quality service, ensuring DNA-test accuracy as well as a great experience for our clients

Immediate results in your secure online account after testing is complete